About Us
TOPICFLIX IS SIMPLY WOW !!
TopicFlix.com is a daily lifestyle article and blogging website. You can find more interesting articles here. Topicflix also giving opportunities for readers and writers to write quality and useful contents.
Manish Kumar & Ankita Mehra
Founder, Topicflix and Bugnews Info
About the Lead
Ankita is German Scholar and UPSC Civil Services exams aspirant. She is a blogger too. you can connect her to Instagram or other social Platform.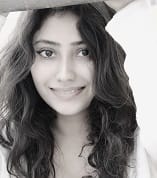 Meet our Main Contributors