Whenever Westerners hear the term "Iran," images of veiled women, burning American flags, and enraged masses singing nationalist chants come to mind. Those who remember Tehran in the 1960s and 1970s, on the other hand, paint a very different picture for themselves.
Iran's capital, Tehran, was one of the world's most culturally advanced cities prior to the Islamic revolution in 1979. "Before the revolution, Iran was the most cultured and multiethnic country in the area," the New York Times said.
There was a remarkable development of the arts, literature, cinema, and television industries." Residents travelled to ski resorts around Mount Elbrus for enjoyment, and both men and women were able to get an education.
The Shah's rule generated social and economic inequities that resulted in some people being destitute and others being extremely affluent. Such disparities resulted in the overthrow of the Shah's administration and the Islamic revolution of 1979, the ramifications of which continue to shape the country's trajectory to this day.
Here are some images of Iran from a time when skirts were shorter, dances were more vibrant, and the United States was not the number one opponent.
1. Aerial view of Valiasr Square in 1971
2. Coed Education and miniskirt was not issue
In 1971, students in Tehran University's park. Women were first accepted to university in 1934, many years before the United States. Women can still be educated after the revolution but they must do so in separate rooms. Miniskirts are no longer a topic of conversation. Despite this openness, just 35% of women in Tehran were educated in 1977.
Students at a university in 1970. Although religious studies was a popular subject, students also attended lectures in mathematics, astronomy, medicine, and literature in great numbers. The University of Tehran currently has around 35,000 full-time and part-time students.
Students in the medical field. The university now has 17,000 handwritten volumes in Farsi, Arabic, and Turkish in its library.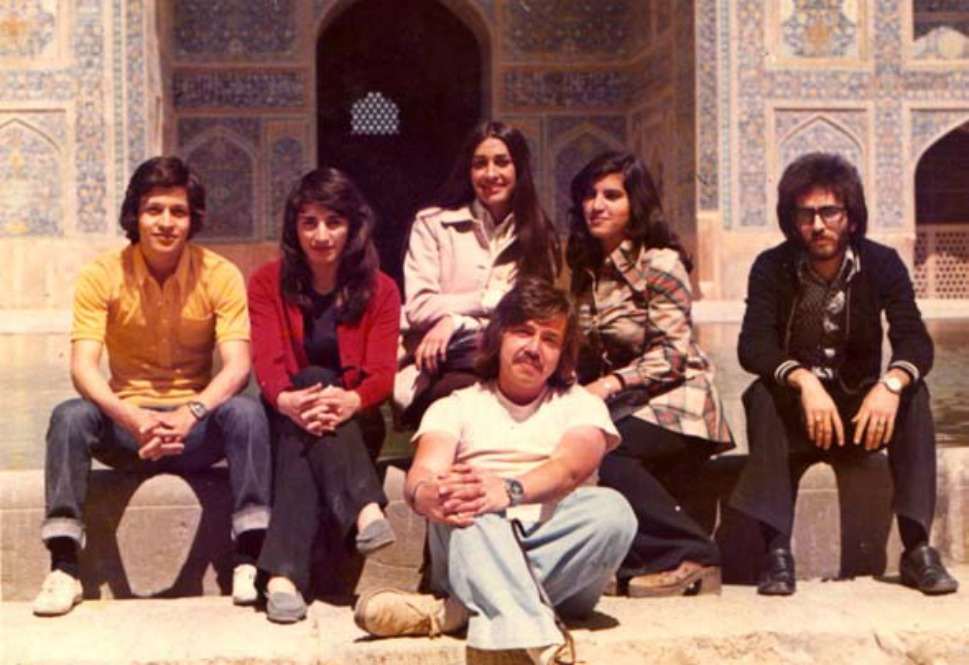 In 1971, an operating room in a Tehran hospital. By the conclusion of the Shah's reign, just 15,000 doctors were treating Iran's 34 million people, resulting in massive medical problems, particularly outside of big cities like Tehran.
3. Busy Roads with Lots of cars
On the streets of Tehran, fashionable American automobiles were common. Visiting Iran's capital was considered as prestigious as visiting New York or Paris at the time.
In 1960, Vali-Asr Street was renamed Pahlavi Street in honor of the royal dynasty. This tree-lined boulevard is one of Tehran's busiest.
4. Modern Hotels
In 1961, the Hilton Hotel in Tehran was built. It is now known as the Esteghlal International Hotel. old people from Iran claims that in the 1960s, people could come here for a walk with friends, but when he returned to the city in 2001, he saw that the building was surrounded by other industrial structures.
5. Busiest airport on Western Asia's place
In 1971, Mehrabad International Airport was built. Mehrabad was meant to be one of Western Asia's busiest and most advanced airports, but the revolution drastically cut visitor traffic.
Popular jazz cafes were established in Mehrabad in the 1960s, when air travel was still a novelty for most people and airports were intrigued by their uniqueness. Imam Khomeini Foreign Airport now accepts most international aircraft.
6. Eiffel Tower of Tehran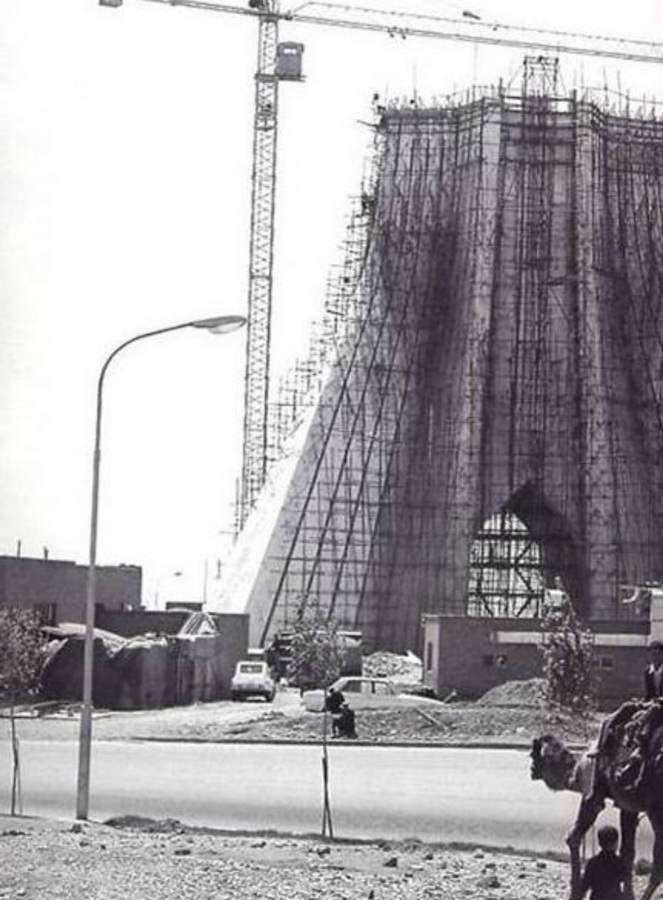 During construction in 1966, the monarchs' remembrance tower in Tehran (which was renamed the Freedom Tower, or Azadi Tower, in 1979). Farrokh refers to the landmark as the "Eiffel Tower of Tehran" because it grew firmly identified with the city through time.
7. Women can be beauty pageant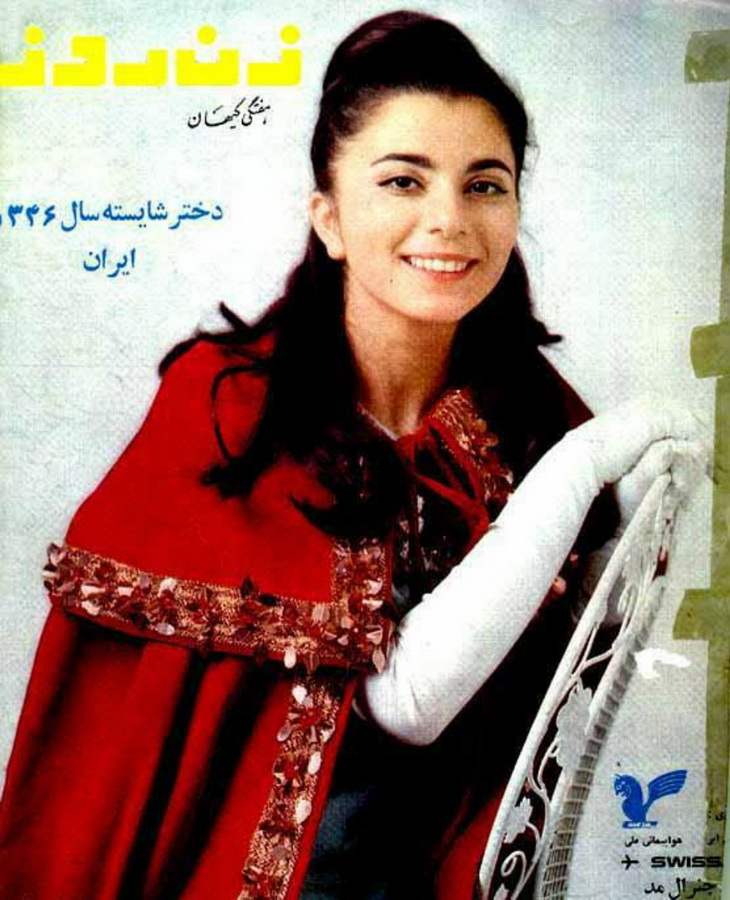 Shahla Wahabjadi, "Miss Iran" in 1967. The beauty pageant took place at the Hilton Hotel, where candidates competed for the title among most beautiful girl in the nation.
8. Elite lifestyle activities like western had
9. Iranians can be rock star
Music on television and the radio broadcast has been prohibited in Iran since the revolution in 1979. Former Ayatollah Khomeini equated music to opium, claiming that it rendered the intellect inert and meaningless.
In the early 1970s, there was an Iranian radio station. Rezo Ghotbi, a close cousin of Iran's former Queen, founded the state broadcasting firm "National Television and Radio of Iran" in 1971. Gotbi is currently based in the United States of America.
10. Dance, Movies and parties
In 1971, the Golden City Cinema was opened. The title of the film Arabesque, starring Gregory Peck and Sophia Loren, is displayed on the poster.
Is there a kink in Tehran? In the early 1960s, the social elite of Tehran society removed their shoes and danced to rock and roll.
11. Stylish apparel for men and women.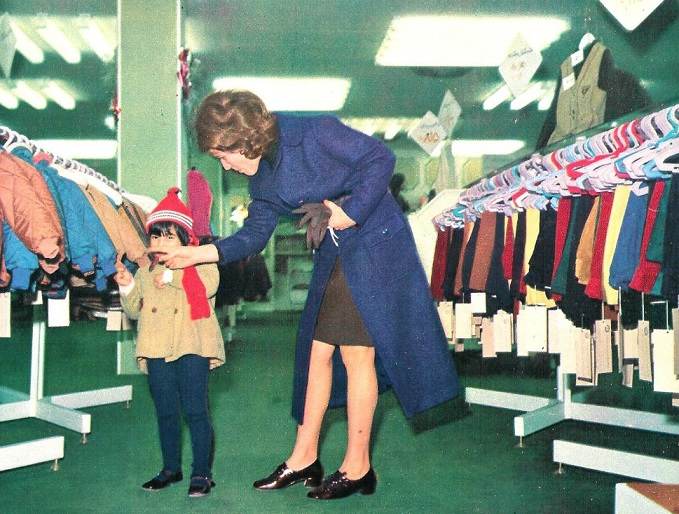 In 1971, a mother and her son were photographed in the children's department of a department store in Tehran. The Kourosh department store offered a luxury restaurant on the top floor in addition to stylish apparel for men and women.
About the Author
Manish love to write and he is a Civil Servant. Users can follow Manish on Instagram