Pets are different from us. A dog's smell might be unpleasant and make you uncomfortable. You love your pet and want to know what is happening. I'm not referring to the smell of a wet dog, but rather to a scent that irritates our nostrils a little more. So, Here I am sharing some experienced facts about dog smells and its causes for you, May be it will useful to help and know better your dog.
BAD BREATH CAN RELATE TO NOSE OR DENTAL
Surprisingly most common facts about dog smells lies in your pet's mouth, bad breath is one of the most obvious indications of dental calculus and periodontal disease. More than 85% of cats and dogs show signs of periodontal disease (gingivitis, tartar, foul breath, tooth loss, etc.)
By the age of 4 years. Brushing your teeth on a daily basis, as well as eating specialized tartar-fighting diet, will help to prevent tartar from forming and causing difficulties.
Poor oral hygiene causes halitosis in dogs, just as it does in humans. If a dog's teeth are clean and there is no tartar buildup, the issue could be gastrointestinal.
2. MIDDLE EAR INFECTION – OTITIS
Otitis is another common problems in pets, So We are counting in facts about dog smells. An ear infection can caused by bacteria or yeast. Affected canines scratch their ears or shake their heads incessantly, while some dogs are more discrete.
You should be alerted by the smell! The auricle is typically red and heated to the contact, with a foul odor and discharges. Because otitis is painful and requires proper treatment, a trip to the veterinarian doctor is required as we suggest.
3.WORRIED DOG SMELL- Anal sacs
The anal sacs, also known as anal glands, are two tiny pouches on either side of the anus that are positioned beneath the skin. They contain secretions that are discharged during defecation or when the dog is worried, excited, or afraid.
These fluids are utilized by dogs to mark their territory. The smells distinctive. To be honest, it smells like stale fish. It is therefore normal that it occurs from time to time, but if it occurs too frequently, it should be addressed by a veterinarian doctor.
4. DOGS SKIN PROBLEMS
Skin infections also related to facts about of dog smells. Skin infections can be highly stinky, are a typical reason for veterinarian consultation. The skin lesions noticed can be fairly similar regardless of the etiology of the illness (bacteria, yeasts, parasites, etc.).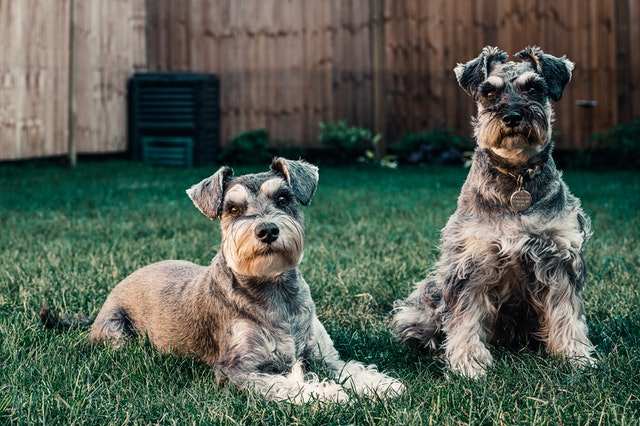 They are commonly accompanied by redness and itching. To solve the situation, a trip to the veterinarian is required.
5. IDENTIFY POOR DIGESTION OF PET – Flatulence
Yes, indeed! It can even happen to dogs! Poor digestion is the most prevalent cause of foul-smelling flatulence in dogs.
When a dog consumes anything he can't digest, such as a foreign body, overly fatty or expired food, poor quality food, and so on, this happens.
WHY MY PET SMELL SO ODD : CAUSES
Many people that share their home with a dog have accepted the fact that a dog, by definition, emits an odor that alters the overall smell of the house. If you're one of those people, I've got some good news for you: it doesn't have to be that way.
True, dogs can emit strong smells in certain circumstances (e.g., after a day of rain, if they got muddy on the street etc. ).
However, a dog's unpleasant smells are not constantly present, so don't dismiss it. The first step is to identify the source of the problem.
WHY MY DOG SMELL LIKE ROTTEN FISH ?
We earlier hinted you about this – Anal gland inflammation.
All dogs (and cats) have two anal glands (On either side of the anus,). The purpose of these glands is to release a liquid that flows and acts as an olfactory signal to other animals.
The smells of this material is particularly strong and unpleasant and it is frequently compared to rotten fish. If you notice your dog dragging itself on the ground when sitting, it could be an indication of an anal gland infection, as it is a means for him to release the pressure in his anus.
HOW TO FIND GAS PROBLEM IN MY PET ?
Gas is quite normal for a dog on sometimes, but if it occurs too frequently, you should suspect a problem. We must look at the dog's food if we already know he has no internal parasites.
Owners who had resigned themselves to their dog's flatulence are frequently startled when it suddenly disappears after switching to a natural diet.
When your dog has a gas problem, it will behave strangely. It will make you look upset or will sit up and stand again and again. No dog can sit comfortably on gas if that gas is not coming out easily.
But you should not be upset by the behavior of your dog and by the smell of gas, you can find out what food is causing this problem.
WHY MY DOG NOT LISTENING ME ?
Ear infection in dogs are most common cause of not listening behavior. In dogs, wax accumulation in the ears, mites, and illnesses emit a pungent stench.
Grooming to remove excess wax and frequent ear exams should be done on a regular basis, especially if the dog is moving its head more than usual.
You can also check it at home. Just look at your dog's ear with a torch and you will know how much wax is in the ear. Its color will also inform you whether it is a fungal infection or not.
shaking heads, dark discharge, itching etc. are most common behavior of dogs in ear infections, You can easily check or observe.
WHY MY DOG NOT LOOK GOOD ?
It may be a nutritional problem. Nutrition has an impact on every part of the body. A dog with poor nutrition will have fragile skin and fur, as well as a greater than typical stench.
It's not a good idea to feed a dog kibble or prepared food all of the time if we want him to reach his maximum potential. It could also be the source of certain issues that cause the dog's body smell to be offensive.
So, if we discover that the dog has a strong smell despite bathing, or if we observe this smell on a regular basis, it's critical to figure out what's causing the problem and solve it as soon as possible.
We give you the best content which you will find interesting and also increase your knowledge. TOPICFLIX is Simply Wow !!
---
---