---
MYSTERIOUS PLACES around the world are covered with mysterious secrets, and these secrets make these places even more mysterious. Some of these places have been banned by the government because they all have a lot of weird incidents, so that the government has to adopt this policy to avoid terrifying the people, and if you want to visit, you will take the consequences!
1. Bhangarh Fort (India)
The Bhangarh Fort was built in the 17th century. The castle is approx 90 km from Jaipur, the capital of Rajasthan State of India. It is known as the haunted and one of most in mysterious places in history.
The place is managed by ASI (Archaeological Survey of India). It is tourist place in day light but restricted area in Evening, and those who want to visit must leave before sunset.
According to legend, myths or local stories there was once an evil magician (Tantrik) who lived in the castle. But unfortunately, he was not favored by the princess Natnavati. After sometime in sudden happenings, Everyone in the Bhangarh city died from unknown reason .
The castle that has been abandoned for more than three hundred years has been listed as a tourist area, but it is still very scary. Tourists who have visited here almost always hear screams or strange shadows, which makes people feel uneasy. What's more, tourists staying in the castle have never come out again.
2. Monte Cristo Homestead (Australia)
Next in mysterious places from my list is Monte Cristo Homestead. It is a famous haunted house in Australia. Legend has it that the original owner was Ms. Elizabeth Crawley. After her husband died in 1910, Ms. Elizabeth left her home only twice in the next 23 years, and stayed at home at other times until her death.
Anyone who visits here may see some supernatural events, such as strange lights, percussive sounds on the walls, dark shadows, etc. The owner who organized the tour group said that all these supernatural events were because Ms. Elizabeth did not like so many people coming to her residence, hoping that tourists could leave her house as soon as possible.
3. Edinburgh Castle (Scotland)
Edinburgh, Scotland is one of the most famous haunted cities in the UK and most famous in mysterious places. It is not easy to enter this castle built on the cliff side. It must pass a narrow road to get there.
There are several mysterious factors and haunted histories in this castle: 900 years of history, the Black Death, prisoners, witches, death penalty, etc., so it creates a place where people feel creepy.
People who come here may suddenly feel that the temperature in the room has dropped or encounter headless drummers and suspended magic balls.
In addition, if you go to the prison and gallows area, you may also feel that someone is pulling your clothes! If you want to visit here, you can hire a local as a guide, which will make the whole trip safer.
4. Queen Mary Cruise (California, USA)
The Queen Mary was converted into a hotel passenger ship in 1967, and the Queen Mary was still a must-see attraction for tourists. There are several kinds of accounts that later became ghost warships.
The first is that the Queen Mary's suspension board suddenly fell off before the sailing, and an accident occurred that caused 15 people to die and 32 people to be injured.
The ship was used to transport wounded soldiers during World War II, and some seriously wounded soldiers could not survive and died on the ship.
Behind story is that The Queen Mary once sailed with the frigate and encountered the enemy warship. The frigate fought to protect the Queen Mary To the sunken ship, and to protect herself, the Queen Mary ignored the 300 soldiers in the sunken frigate floating in the sea and then went away, and was entangled by the ghosts of the 300 soldiers.
A haunted place like this, but it still attracts many ghost lovers. Visitors can enjoy a meal on Queen Mary and then visit the popular area of ​​supernatural phenomena. Up to now, there have been more than 150 haunted incidents related to the Queen Mary.
The most famous one is engine room No. 13, because in 1966, an elderly crew member was burnt to death, so people often saw a man wearing The ghost of the sailor suit appeared in the computer room.
In addition, a ghost named Jackie appeared in the swimming pool here. Because she drowned in this pool, her soul often invited people who could see her to play with her, and the voice was very gruesome.
There was a murder in Room B-340 on the ship. Some guests have seen the deceased sitting on the edge of the bed, but this room has been locked forever. This is chilling among mysterious places.
5. Borley Rectory (United Kingdom)
Borley Rectory in the United Kingdom is the famous haunted house in Britain and also in famous mysterious places list. It is the most fierce one. Many of the great ghost-hunting experts in the UK, Harry Price, have no way to drive away these ghosts, so they are well-known.
In the 13th century, the monk in a monastery here fell in love with the young nuns in the nearby convent. The two couldn't restrain their feelings and decided to elope together. However, they were eventually found and severely punished. The nun was buried alive in the wall of this house, and the monk was hanged. In the early 20th century, many years later, there was the first sighting of ghosts here. Many witnesses saw headless men, girls in white and nuns.(link)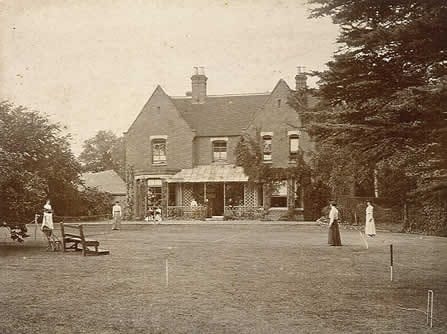 Before these things happened in 1862, a priest named Li Henry and his son ignored the advice of everyone and insisted on building a church opposite it and a pavilion beside the church so that they could eat.
Appreciate the appearance of nuns. In 1892, after the death of Lee Henry, his son Haribu inherited the church. Haribu died later in 1927, and the next priest Smith, who took over, was scared away after only a short year of living there.
After that, another pastor, Forster, came, and the haunting situation here was much more serious. These bad conditions are: people in the room are locked in the room, supplies at home disappear for no reason, windows are broken, furniture is moved to unexpected places, strange noises and so on. Fuster's wife, Marian, was thrown from the bed by invisible force and slapped by invisible palms, which troubled her.
Next, there were a lot of strange messages on the wall asking Marianne to help, and the doorbell would ring for no reason, no matter there were footsteps in the room during the day and night, the inserted key would fall off by itself, and so on.
In 1929, the ghost-hunting expert Harry Price rented the house for research, but he was still helpless. He used to gather spirits here, but he attracted the ghosts of Haribu, and he responded by knocking on the mirror.
The entire "talk" process took about three hours, and the content talked about Haribu's will, marriage, relatives and so on. Harry Price had an in-depth understanding of the origins of all ghosts here, but there was no way to solve the haunting problem.
Later, the fire was burned down by a fire caused by a resident's candle. Harry Price later published two books about the haunted house, and he died before the third book was available. Some people believe that some people scoff at the content of the book, so believe it or not depends on you.
6. Hotel Roosevelt Hollywood (Los Angeles)
Another in my mysterious places list is Hotel Roosevelt Hollywood. The reason why this hotel is so famous is not only because the first Oscars are held here, but also because Marilyn Monroe is the number one fan of this hotel and Montgomery Cliff who died in 1966 This Hollywood star.
This hotel is located on the Pacific coastline of San Diego, covering 28 acres. It is not only well-built but also mysterious, because it is shrouded in mysteries of several murders.
It is said that in November 1892, the body of a young female tourist, Kate Morgan, was found dead in the stairwell. To date, there have been complaints from guests that they will hear strange sounds or some phantoms in the room where Kate Morgan used to live.
So far, no one has stayed or visited. Montgomery Clift has been playing brass instruments in the hotel's 928 room. Many guests who stayed here said that they would hear the sound of coins rolling down in the hotel, and even occasionally someone would feel someone patting their shoulders behind their backs.
Fortunately, at midnight, you will meet Marilyn Monroe in a blonde, red-lip, and white dress and greet you in the corridor!
7. Overtoun Bridge (Dunbarton,Scotland, UK)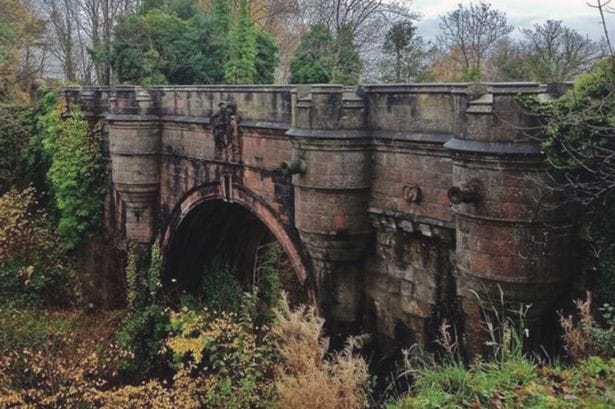 Next in my mysterious places list is Overton Bridge – Dog Suicide Bridge. Although the place of Overton Bridge is not haunted,but it is so weird and mysterious. it still makes people uncomfortable. No one here commits suicide here, but many dogs commit suicide here.
In the past 70 years, it is said that more than 600 dogs have jumped from a height of 15 meters. Some witnesses said that some dogs would climb up from the water and jump again after jumping for the first time.
At its peak, a dog jumped to death almost every month. No one knows why these dogs are committing suicide here. According to speculation, there may be a mysterious supernatural power to attract dogs.
There may also be a special smell of the river under the bridge that makes them jump irresistibly. The most amazing thing is that all the dogs jumped at the same site, that is between the last two handrails on the right side of the bridge.
Moreover, these dog suicides occurred in clear weather. Most dead dogs have long noses and abnormally sensitive senses,So it is more Dog Suicide Bridge but mysterious.
8. Whaley House (San Diego, USA)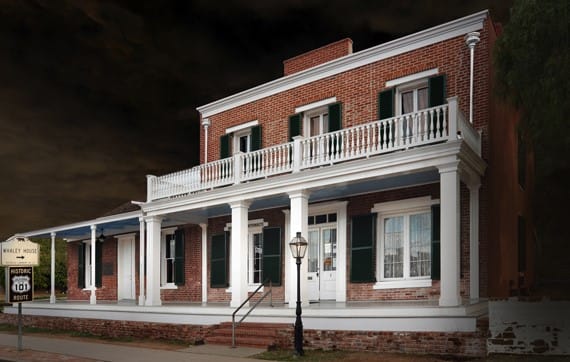 This is Chilling place among mysterious places. The Whalley House was built by James Whaley in 1857. In 1960, Hyeri House was officially listed as a haunted place, and it was also called the most famous haunted house in the United States by America's Most Haunted, a TV travel channel program in the United States.
The first ghost here was Jim Robinson, who was convicted of attempted theft in San Diego in 1852 and strangled on a gallows hanging behind a carriage, many people have seen it since His soul often appears in the house.
At that time, Jim was witnessed to be executed there, but it did not prevent his parents from buying this place to build a house a few years later, which also explained why the first ghost that appeared here was Jim.
Later, it was used as a granary, court and shop. During the reconstruction, people often heard pacing from the corridor. In addition to hearing pacing, people living here can also see strange smoke or smell strange smells.
Later, it became a museum, and tourists may encounter young girls in long skirts floating in the house during their visit.(link)
9. Waverly Hill Sanatorium (Kentucky, USA)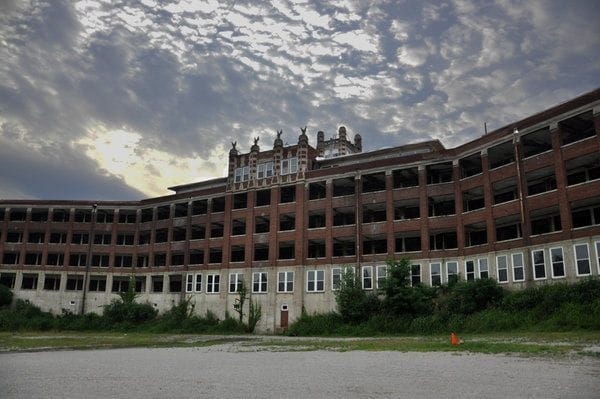 This nursing home was a tuberculosis hospital at the beginning, and it was a nursing home in the later period. In the old days, when medical facilities were not perfect, nearly 8,000 patients with tuberculosis died here.
The most horrible thing is not the disease of tuberculosis, but their horror treatment, for example, they remove the patient's ribs from the chest cavity, so that the lungs can expand to inhale more oxygen.
In 1961, it was transformed into a nursing home, but it was forced to close due to reports of elder abuse. Since many elderly people with mental problems live in this nursing home, they will use the electric shock method to treat the elderly, and many unsustainable elderly people die here.
According to the people who had entered the expedition, they saw an old woman with bleeding wrists, a little girl batting a ball, irregular movement of lights, a female nurse who fell into the building, a pregnant woman hanging in room 502, an automatic doorway, a mysterious Tunnels and other supernatural phenomena.(Link)
10. Eastern State Penitentiary (Philadelphia)
The prison was established in 1829 and started to be used in 1913 but closed in 1970. It was the first prison in that period to adopt solitary confinement.
The prisoners here live and eat alone, and there is a small yard where you can move. Prisoners have no opportunity to communicate with other prisoners because they will be covered by a hood whenever they step out of the cell.
The famous American mafia leader Al Capone and bank robber Willie Sutton were held here. Since mortals can only be held in solitary confinement, they can only hold a certain number of prisoners, so the prison was overcrowded and abandoned.
There are many people who believe that prisoners detained here suffer from a certain degree of mental illness. If you think about it for a long time, you should guess that if you are closed alone for a long time, there is no object to communicate with, and you will become mentally ill after a long time.
The Eastern State Prison is now a museum and a haunted house on Halloween. Many visitors here describe that when they visited inside, they heard the sound of walking, wailing, silhouette, laughter, etc. in the cell.
---