Vani Jayaram was really a fantastic South Indian singer who died in Chennai. His Tamil diction was flawless and lovely. Apart from Tamil, Malayalam, Telugu, Hindi, and Kannada, he sang in a variety of other languages. On February 4, she died at his residence in Nungambakkam, Chennai. According to sources.
Vani Jayaram was at 78 of age. According to the authorities, his body was discovered at home, and there were injury signs on his forehead. The police have currently taken the body into custody and sent it for an autopsy. Vani has recently celebrated her 50th year as a singer in the industry. she performed around 10,000 songs in 18 Indian languages. His song 'Humko Man Ki Shakti Dena' is still a hit. She received the National Award three times and She was recently announced for the Padma Bhushan, India's third highest civilian award..
Who was Vani Jairam?
Vani Jayaram was a famous South Indian singer. Vani Jayaram was born in 1945 in Vallore, Tamil Nadu. Throughout her career, Vaani Jairam sang in 19 different languages. Those languages include Tamil, Telugu, Kannada, Malayalam, Hindi, Urdu, Marathi, Bengali, Bhojpuri, Tulu and Oriya. Vani Jayaram also worked in films with veterans like MS Ilaiyaraaja, RD Burman, KV Mahadevan, OP Nayyar and Madan Mohan.
Vani Jairam sung many songs in both south indian (tamil, telugu) and hindi films in his 50-year career he sang almost 10000 songs she had performed in 18 indian films . She remind us childhood phrase Humko man ki shakti dena (give us the power of mind) is still popular phrase.
Vani Jairam was fantastic at her voice. Even if you are dissatisfied with the number of songs she sings (which is a massive performance in and of itself), I am confident you will be amazed with the quality of the product. My favorites include Megagame Megagame, Ezhu Swarangalukkul, Enul Engengo and of cource Hum ko mann ki shakti dena.
---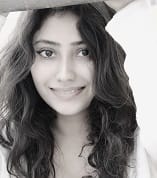 About the Author
Ankita is a German scholar and loves to write. Users can follow Ankita on Instagram
In the early 20th century, an unknown French furniture maker created a Love Chair for…