The beautiful Madhubala, often referred to as the Marilyn Monroe of India. Allow me to introduce the legendary actress whose beauty has stood the test of time and captured the hearts of those who are unfamiliar with her appeal. An epitome of decency, Madhubala definitely deserves the moniker "Marilyn Monroe of India".
Describing Madhubala's exquisite beauty, actress Meenu Mumtaz reportedly said, "Her fair and transparent complexion had an ethereal quality." When she used to enjoy paan, it seemed as if red color was dripping down her throat. Such was the magic emanating from this great personality.
Very few people would know that Mumtaz Jahan Begum Dehlavi is the real name of Madhubala. She was born Mumtaz Jahan Begum Dehlvi on February 14, 1933, and Madhubala began her incredible journey in the world of cinema at an early age.
She was never given a chance to go to school because he spoke Pashtu at home and did not know how to speak English. The cornerstone of her remarkable career was her role as Mumtaz Shanti's daughter in her debut film "Basant" (1942).
In the film "Neel Kamal", where she starred opposite Raaj Kumar, Madhubala's real personality emerged for the first time. She appeared in over 73 films during her 22-year career, with the magnum opus "Mughal-e-Azam" proving to be an enduring gem of Bollywood film.
Her charm was so strong that he attracted the attention of Hollywood and his name appeared in prestigious American magazines like Theater Arts. Madhubala's name was starting to become famous in Hollywood. Sometimes many people mistook her for Marilyn Monroe.
Madhubala's popularity had increased tremendously both domestically and internationally. In a conversation, Madhubala's sister Madhur Bhushan aka Zahida told that famous Hollywood director Frank Capra had sought to cast Madhubala for the lead role in a Hollywood production. However, Madhubala refused to travel abroad.
Meanwhile, Madhubala's journey was not without difficulties. Severe restrictions were placed on his social interactions by his stern father Ayatollah Khan. Madhubala found comfort behind the walls of the studio, where she was surrounded only by her fellow employees.
Parties, premieres, picnics, races and film festivals were distant dreams for him. Her emotional makeup as well as her father's authority added to the tragic tapestry of her existence.
In 1944, Madhubala and the affable Dilip Kumar met on the sets of the film "Jwar Bhata". An apparent relationship developed between 18-year-old Madhubala and 29-year-old Dilip Kumar, leading to a passion that grew stronger when they worked together in "Tarana" in 1951.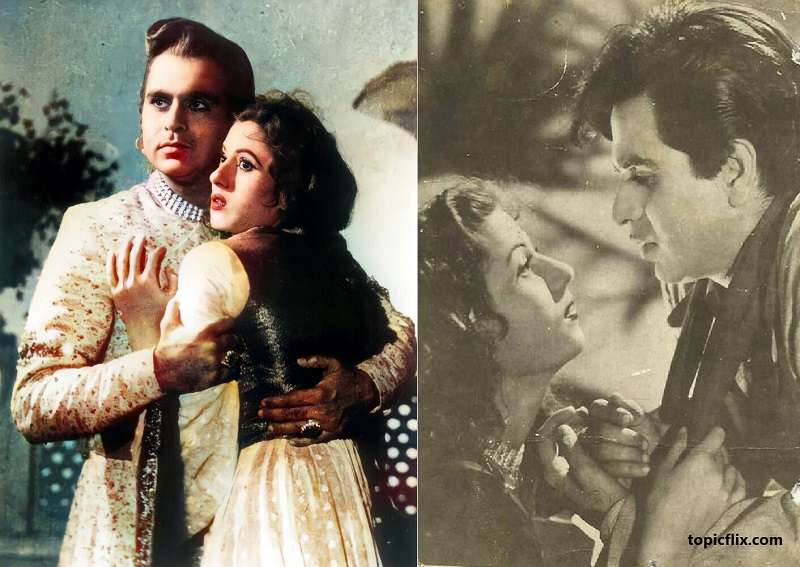 Their relationship peaked during "Mughal-e-Azam". Which was being filmed for nine years. While Madhubala wanted to marry Dilip Kumar, destiny had something else in store for her. According to rumours, Dilip Kumar was ready to get engaged, but Madhubala's family disapproved of their relationship
Their treasured love came to a brutal end when Ayatollah Khan filed a case against Dilip Kumar in 1958.
In Madhubala's biography, Zahida (Madhur Bhushan) reveals that the actress had two romantic relationships that did not last long. Although she was in love with Dilip Kumar, eventually they both stopped talking. After this she married Kishor Kumar. However, even Kishor Kumar did not help her at the last moment.
Madhubala became a national heartthrob of the time due to her ethereal beauty, her pictures adorned the walls of many homes. Still no Bollywood actress even comes close to matching her enduring beauty and natural simplicity.
Behind her beautiful looks, Madhubala was a person with her hobbies and quirks. She reportedly had a great love for dogs and had an incredible collection of 18 of them. Despite being so open-minded, time gave many difficulties to Madhubala.
Madhubala had a heart ailment at an early age. She also had health problems due to a ventricular septal defect, also known as a "hole in the heart". She was given only home-cooked food and water from a specific well by her family, who were very concerned about her health and minimized the chances of diseases.
Due to this illness, the doctors urged him to rest as much as possible. But he started working as a small child to help the family. Apart from heart problems, Madhubala was also suffering from several other ailments.
During the shooting of "Mughal-e-Azam", her health deteriorated so much that she was unable to stand again. Then on 23 February 1969, at the age of 36, he said goodbye to the world.
After the loss of her love and the many hardships that time and her family had created, Madhubala once said, I don't spend money because I don't know what to buy. I don't like jewelery or fashion. I don't go out or travel often. By the grace of God, I have everything I need to survive, and I am happy. In this quote she is shown to be as humble as the great Marilyn Monroe.
Let's continue to honor Madhubala's memory as we pay tribute to the man who had a lasting impact on Indian cinema, as we conclude our examination of her extraordinary life. With her adorable smile and timeless beauty, she will always hold a special place in our hearts, earning her a place in the ranks of fabulous actors.
.
---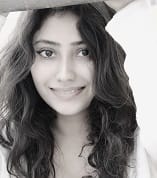 About the Author
Ankita is a German scholar and loves to write. Users can follow Ankita on Instagram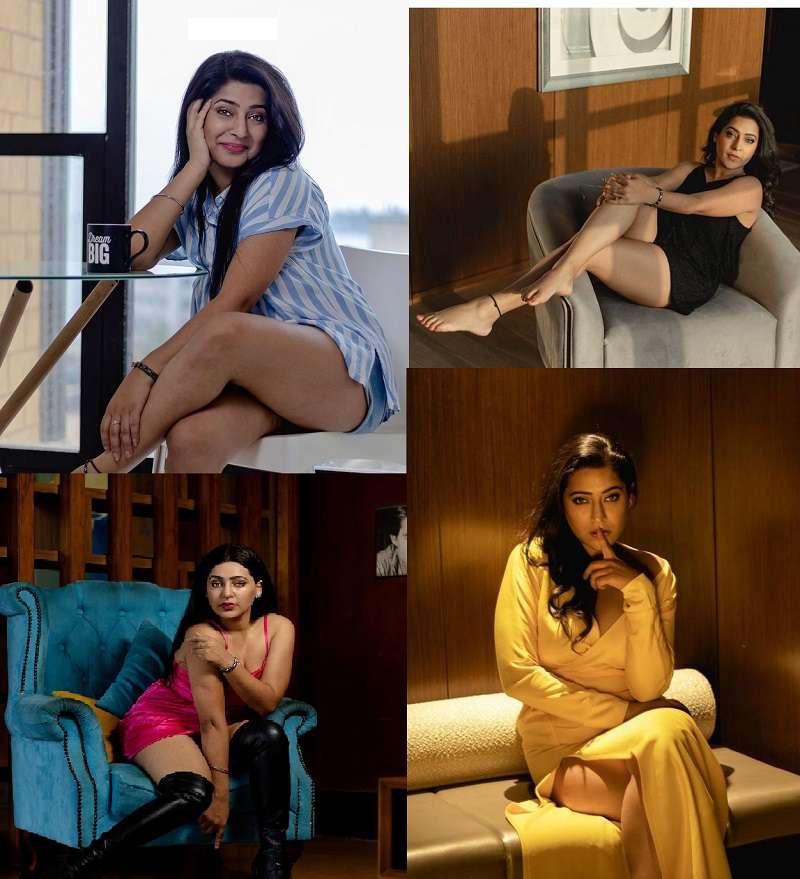 Get ready to dive into the fascinating world of Shiny Dixit, where laughter meets talent…