Nothing good is happening after the change of government in Pakistan. Most of Pakistanis give maximum importance to cricket after the Kashmir problem but in the Cricket World Cup being held in India in 2023, Pakistan is performing just like its government and economy.
After three consecutive defeats of Pakistani team in World cup, there was a lot of pressure on the Pakistani team in the match with South Africa. Earlier, Babar Azam was under criticism. But despite that, Pakistan could not even play the entire over against South Africa at the Chepauk Stadium but they had given a good total to the opposition team.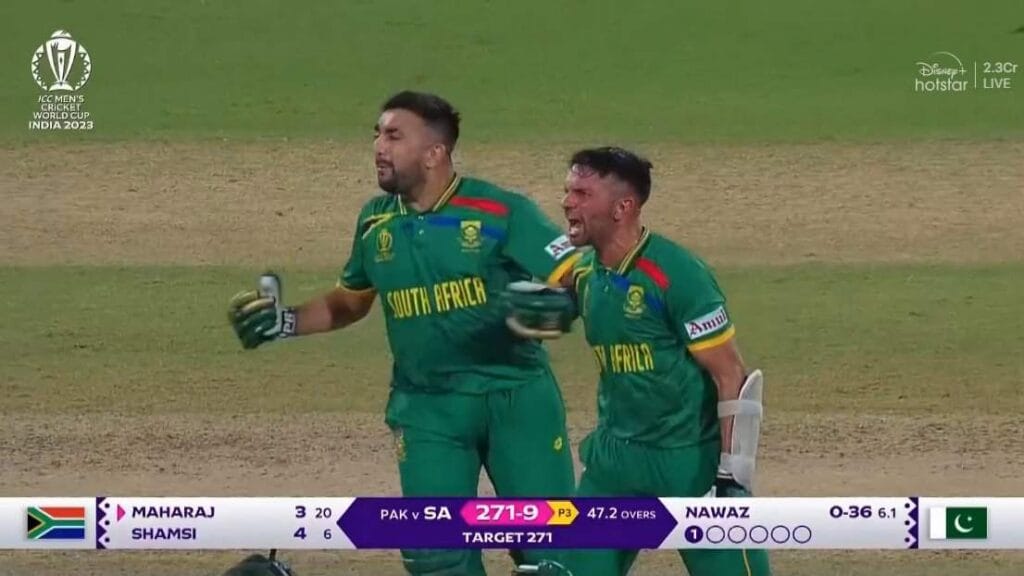 the target of 271 run is considered okay in ODI matches given by Pakistan but where South Africa was in the form of continuous winning, this target was easy for them. But In the end South Africa had to struggle a lot to get it.
After the 40th over, it seemed that either of the two teams could win, as South Africa had lost their wickets early and the onus of victory had fallen on the last order batsmen. After the dismissal of Aiden Markram, it seemed that Pakistani bowling would lead to victory but unfortunately poor umpiring did not allow this to happen.
Bad umpiring and bad rules cost Pakistan in the game
call the right ball wide
Earlier, umpire Alex Karff had also given wide to the fifth ball of 46th over, on which questions are also being raised. Later, TV cameras and Ultra Edge confirmed that the ball had touched Shamsi's leg. This decision of the umpire should have been changed but it did not happen, due to which South Africa got 1 run for free in a close match.
Should Tabrez Shamsi have been given out?
Lungi Ngidi was out on the third ball of Haris Rauf in the 46th over of the match. Pakistan now needed only one wicket to win. On the last ball of Haris Rauf's last over, Rauf bowled the new batsman Tabraiz Shamsi, which pitched straight inside, hit the pad and bounced past Shamsi. When the umpire gave him not out, Babar Azam went to the third umpire, after DRS the ball was pitching was outside off.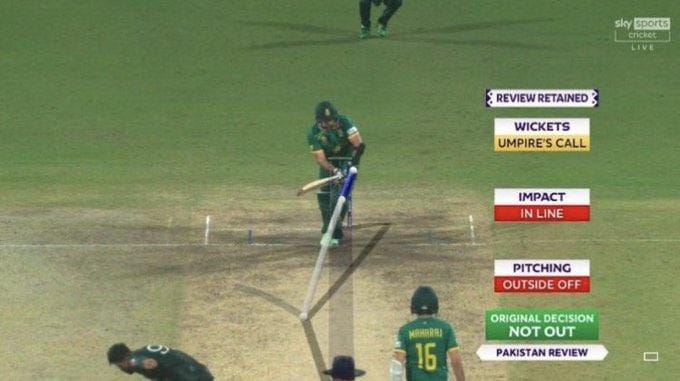 The impact was in line when hitting the wickets. However, it was the umpire's call, so Shamsi escaped dismissal. Team players including Haris Rauf, Babar Azam and Mohammad Rizwan looked quite disappointed with this decision. However, Rassie van der Dussen was similarly declared out, while Shamsi survived.
About the Author
Manish love to write and he is a Civil Servant. Users can follow Manish on Instagram
Whenever Westerners hear the term "Iran," images of veiled women, burning American flags, and enraged…