India's success in eradicating polio is a remarkable public health achievement. The country was once considered the epicenter of the global polio epidemic, with thousands of new cases every year. However, through a sustained and coordinated effort involving the government, healthcare workers, and civil society, India was able to achieve polio eradication in 2014.
Here are some of the key strategies and actions that contributed to India's success in eradicating polio:
National Immunization Days (NIDs)
India's government launched a massive immunization campaign called National Immunization Days (NIDs) in 1995. During NIDs, healthcare workers would go door-to-door to administer the oral polio vaccine to every child under the age of five. The campaign was repeated multiple times a year, and it became the largest public health campaign in the world.
Supplementary Immunization Activities (SIAs)
In addition to NIDs, India also implemented Supplementary Immunization Activities (SIAs), which targeted high-risk areas and population groups with additional vaccination campaigns. SIAs were often implemented in response to outbreaks or to reach migrant populations and remote areas.
Polio Surveillance
India developed a robust polio surveillance system that tracked all suspected cases of acute flaccid paralysis (AFP) in children under 15 years old. Samples from all cases were tested for poliovirus, allowing health officials to detect and respond to outbreaks quickly.
Social Mobilization
India's polio eradication effort was a massive social mobilization campaign, involving celebrities, religious leaders, and community members.
The government used mass media, including television and radio, to educate the public about the importance of polio vaccination and to dispel myths and rumors.
Political commitment
India's political leadership demonstrated a strong commitment to polio eradication, with the Prime Minister and other high-level officials publicly supporting the effort. This helped to mobilize resources and sustain the effort over many years.
Through these and other efforts, India was able to reduce the number of polio cases from more than 500 in 2010 to zero in 2014. Today, India remains polio-free, and the lessons learned from the country's successful polio eradication campaign are being applied to other public health challenges.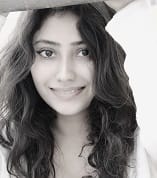 About the Author
Ankita is a German scholar and loves to write. Users can follow Ankita on Instagram
Have you ever questioned why "hello" is the default greeting upon picking up the phone?…