People Who changed the world are amazing which has been created by the passion of their awesome habits and talents. People Who changed the world with own passion make our lifestyle amazing .
Without giving up their ability, some special people made such things in the field of science, art, and entertainment etc. that we still see today. Let's meet such people, because of which our life around us has become fantastic.
 1. NEIL ARMSTRONG
Neil Armstrong (1930-2012) is our top on list of People Who changed the world , was an American astronaut who became the first person to land and walk on the moon. His moon step was a great leap of mankind. when Neil reached on moon, it was big hit for television industry almost 600 million people watched the first month's walk on TV.
Footprints made by Armstrong and Buzz Aldrin are still on the Moon. The dust is thick but there is no wind to lift them. Awarded the Presidential Medal of Freedom, the highest honor a civilian can earn from the US government.
---
 2. GEORGE ORWELL
George Orwell (1903-1950) was an English novelist, essayist and critic for his mazing writings Animal Farm (1945) and Nineteen Eighty Four (1949), the latter a deeply anti-utopian novel that examines the dangers of the totalitarian regime.
He was a strong-minded man dealing with some of the major political movements of his time, including imperialism, fascism, and communism.
In an article titled You and the Atomic Bomb, Orwell was the first to use the term Cold War to describe the ideological and political conflict between Russia and the United States.
Orwell chose room 101 a room at the BBC Broadcasting House where he had to hold boring meetings during WWII.
---
 3. JOHN LENNON
John Lennon was an English singer-songwriter, co-founder and key member of the Beatles, a musical and cultural phenomenon and a band. After the Beatles, Lennon had a distinguished solo career. Lennon was also a symbol of the anti-cultural revolution of the 1960s and was an anti-war activist.

There are John Lennon sculptures and monuments around the world, including the Lennon Peace Wall in Prague, the Lenn statue in Lima, Lennon Park in Havana, and the Imagine mosaic in Central Park.
One of the best singers in the history of rock music, John Lennon hated his own voice.
The place where John Lennon was cremated remains a mystery to the public.
---
4. JOHANNES GUTENBERG
Johannes Gutenberg was born around 1395 in Mainz, Germany. His introduction of the printing to mechanical movement in Europe started the Printing Revolution and is considered the most important invention of the second millennium, the pivotal event that started the modern period of human history.
He played a key role in the development of the Renaissance, the Reformation, the Age of Enlightenment, and the Scientific Revolution, and provided the material basis for the spread of modern knowledge-based economics and learning to the masses.
The records of Johannes Gutenberg's later years are as incomplete as his early years. He died on February 3, 1468, and was buried in the nearby town of Ertville, Germany.

It is believed that he was blind during the last months of his life while living in Mainz.
The Gutenberg Bible is one of the most valuable books in the world. Mainz Psalter was the first book to show the name of his printing press, but no mention was made of Johannes Gutenberg, the inventor of the printing process.
For the first time, Gutenberg's invention made books suitable for ordinary people, increased literacy, and broke the monopoly of the educated rich. Johannes Gutenberg is considered one of the most influential figures in history.
---
5.  MOTHER TERESA
MOTHER TERESA Born in 1910, in Skopje, Macedonia, Mother Teresa taught in India for 17 years before in 1946. she experienced her "call within a call" to devote herself to caring for the sick and poor.
Her order established caring centers like hospitals for the blind, aged, disabled and leper colony. In 1979 she received the Nobel Peace Prize for her humanitarian work of peace. She died in September 1997 and was beatified in 2003.
In December 2015, Pope Francis recognized a second miracle attributed to Mother Teresa, clearing the way for her to be canonized as Saint Teresa of Calcutta on September 4, 2016.

Albania's international airport is named after her, the Aeroporti Nene Tereza. She was awarded the NOBEL Peace Prize in 1979. Rather than have the traditional Nobel honor banquet, she asked that the money for the banquet be donated to the poor of India. She once traveled through a war zone to rescue 37 children from the front lines. She received numerous awards including the Presidential Medal of Freedom from Ronald Reagan (the 40th President of United States).
---
 6. AUDREY HEPBURN
Audrey Hepburn (1929–1993) was a British actress, humanitarian and a major Hollywood star of the 1950s and 1960s, starring in classic films such as Roman Holiday (1956), The Nun's Story (1956) and Breakfast at Tiffany's (1961). Audrey Hepburn later retired from acting and served as an ambassador for UNICEF.
One of 14 people in the world, she's won an Emmy, a Grammy, an Oscar and a Tony Awards.
Audrey Hepburn helped the Resistance during World War II as an activist and volunteer nurse, but her parents were Nazi sympathizers.
Hepburn, like millions of others, nearly starved when the Nazis cut off food supplies. Her envied slender figure partly was the result of being malnourished during adolescence.
She received Presidential Medal of Freedom honor from the United States president George H. W. Bush, in recognition of her work as Goodwill Ambassador of UNICEF.
---
 7. CLAUDE MONET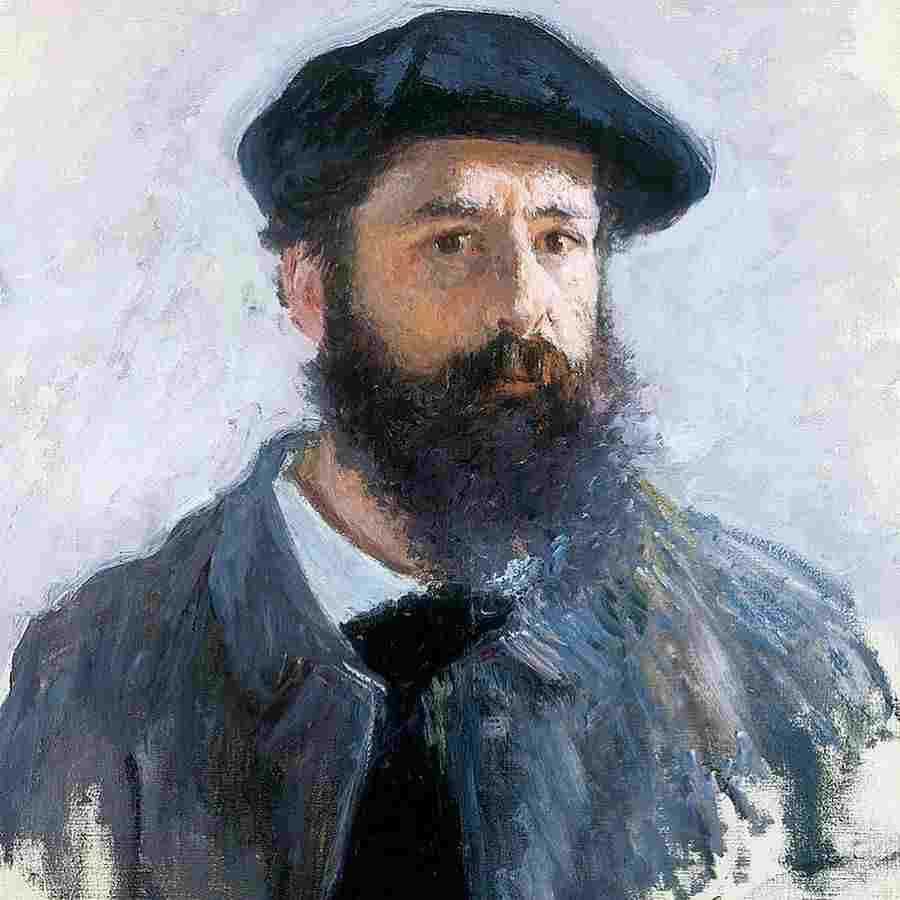 Claude Monet (1840-1926) was the primary inspiration for the new art movement of IMPRESSIONISM. Along with his contemporaries, he captured the light of nature on canvas in a unique, spontaneous and vivacious style.
He painted a wide range of subjects ranging from urban scenes to his own beloved formal garden. Monet strove to capture the essence of what he saw in nature, without being constrained by formal ideas of style and substance.

Monet struggled with depression, poverty and illness throughout his life. Water Lilies Series is considered Monet's masterpiece ( approximately 250 oil paintings).
Each year, thousands of people visit his former home in Giverny to walk through the artist's famous garden and refurbished home.
---
 8. NELSON MANDELA
Nelson Mandela ( 1918 – 2013 ) was a South African anti-apartheid revolutionary, politician, and philanthropist, who served as President of South Africa from 1994 to 1999. He was a leader of both peaceful protests and armed resistance against the white minority's oppressive regime in a racially divided South Africa.
His actions landed him in prison for nearly three decades. Released in 1990, he participated in the eradication of apartheid and in 1994 became the first black president of South Africa and the first elected in a fully representative democratic election.
Nelson Mandela helped to bring an end to apartheid and has been a global advocate for human rights. after retiring from politics in 1999, he remained a devoted champion for peace and social justice in his own nation and around the world until his death in 2013 at the age of 95.
He had his own holiday. In 2009, the United Nations General Assembly declared July 18, his birthday, "Mandela Day." During his lifetime, Mandela received more than 695 awards, including the 1993 Nobel Peace Prize.
His inauguration united the largest number of heads of state since U.S. President John F. Kennedy's funeral in 1963.
---
9. NIKOLA TESLA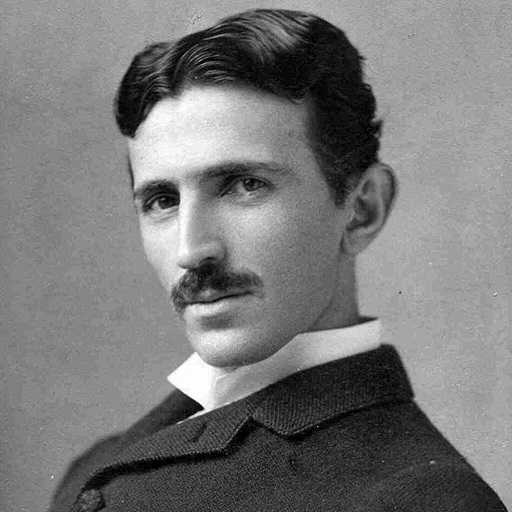 Nikola Tesla (1856 –1943) who is regarded as of the greatest scientists of all times, has gifted the world in every possible way in terms of electricity, light, radio, transmitter and even x-rays. His invention, the "Tesla coil," is still used in radio technology today. Despite his breathtaking number of patents and discoveries, his achievements were often underplayed during his lifetime.
HIS SPLENDID INVENTIONS

Radio
Remote Control
Tesla Coil
Alternating Current
The Tesla Turbine
Neon Lamp
Shadowgraph
Magnifying
Transmitter
Induction Motor
Wireless Telegraphy
---
10. MARK TWAIN (1835-1910)
The name Mark Twain is a pseudonym of Samuel Langhorne Clemens. Clemens was an American humorist, journalist, lecturer, and novelist who acquired international fame for his travel narratives and for his several NOVELS, including two major classics of American literature: The Adventures of Tom Sawyerand Adventures of Huckleberry Finn. He become a popular public figure and one of America's best and most beloved writers
---
11. FRIDA KAHLO (1907-1954)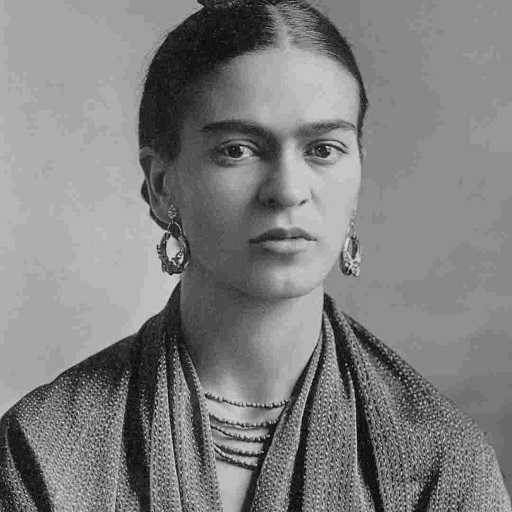 Frida Kahlo de Rivera was a Mexican painter, who mostly painted self-portraits. Inspired by Mexican popular culture, she employed a naïve folk art style to explore questions of identity, postcolonialism, gender, class, and race in Mexican society. Her work inspire and motivated the Mexican society to achieve some.
---
12. ALFRED HITCHCOCK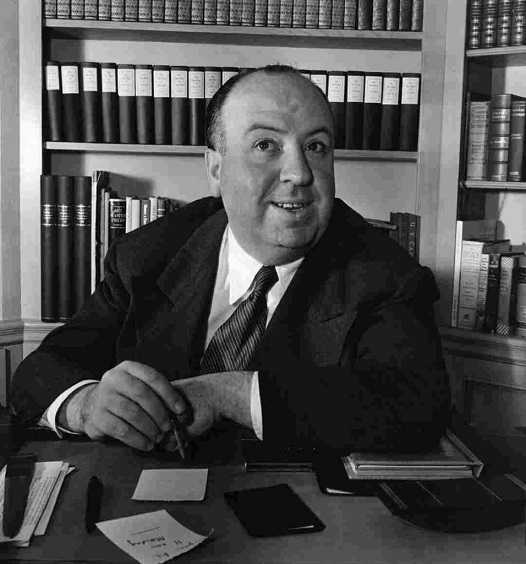 Alfred Hitchcock (1899 – 1980) was an English film director and producer, widely regarded as one of the most influential filmmakers in the history of cinema. He left for Hollywood in 1939, where his first American film, Rebecca, won an Academy Award for best picture. Hitchcock created more than 50 films, including the classics "Rear Window", "The 39 Steps" and "Psycho".

He had a life-long fear of the police, egg yolk and his own movies as he admitted it during the interview in 1963.He delivered the shortest acceptance speech in Oscar history.
He tried to buy every copy of the book based on 'Psycho' so no one would know how it ended.
---
13. OPRAH WINFREY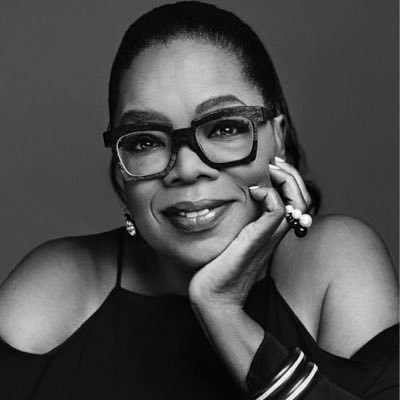 Oprah Winfrey is a Influential talk show host, philanthropist and media personality. Oprah Winfrey has played a key role in modern American life, through her talk shows and books.
she has focused on many issues facing American women. She has been an important role model for black American women, breaking down many invisible barriers.

She is best known for her talk show The Oprah Winfrey Show, which was the highest-rated television program of its kind in history. Oprah Winfrey's family was so poor growing up that, as a child, Winfrey was teased at school for wearing dresses made of potato sacks. Oprah Winfrey is the first black woman billionaire and the richest African-American woman.
---
 14. ALEXANDER PUSHKIN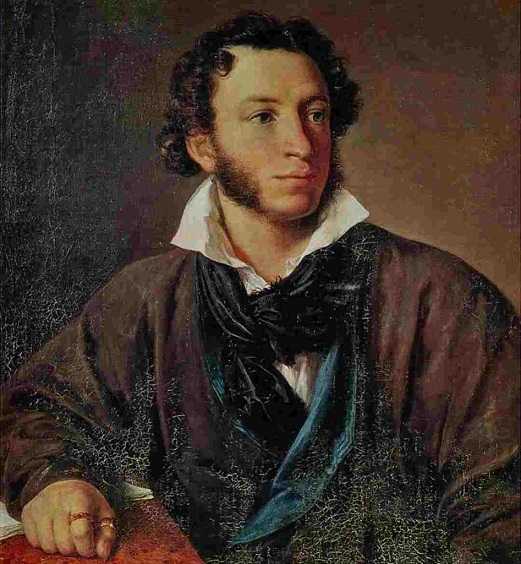 Alexander Sergeyevich Pushkin (1799 – 1837 ) was a Russian poet, novelist, dramatist. He has often been considered his country's greatest poet and the founder of modern Russian literature.

Pushkin portrayed the Tsar in some of his poems as a cruel and boorish man, hence he was sent to work as a clerk (a punishment for a nobleman) many times. His poetry is very hard to translate well into other languages because the words are full of special meanings in Russian culture. Pushkin fought 29 duels during his lifetime and he was killed in his last duel for his wife at the age 37.
---
15. JAMES NAISMITH
James Naismith (1861-1939) was a Canadian and American sports coach and innovator. He invented the game of BASKETBALL in 1891. He is also credited with designing the first football helmet.
He penned the first basketball rulebook, and established the basketball program at the University of Kansas. Naismith has been given numerous posthumous honors for his contributions to the world of sports. He died in Kansas at the age of 78.

The first basketball games were played nine against nine using a soccer ball. When James Naismith moved to Kansas, he became the first college basketball coach in the country.
Today, some 400 million people worldwide play basketball, making it the second-most popular sport in the world.
---