Sometime Philosophy is to answer the most difficult philosophical questions and sometimes It is the mother of all consciousness, and it seeks to comprehend the nature of reality, existence, and knowing at their most fundamental level.
There are many difficult philosophical questions in life for which no definite answers exist, or for which divergent viewpoints on responses just serve to produce more difficult philosophical concerns. Unknowns are the source of life, and there is no obvious explanation.
These are a few of the more intriguing ones. As we display an innate inclination to ponder and examine our being and our environment, we frequently ask ourselves questions about our existence and the world around us.
Some of these mysteries have simple answers, but others do not, because some facts are difficult for the human mind to comprehend. Furthermore, the environment can be too complex at times, making a radical stand to protect a truth may not be the greatest option.
HARDEST PHILOSOPHICAL QUESTIONS TO ANSWERS
In this article you can find a selection of very difficult philosophical questions to answer. They are as follows:
1. WHO ARE YOU?
The hardest difficulty to solve is what constitutes "existence of any being." We always respond to this question depending on our own needs or ideas.
However, we are aware that what we are thinking is not entirely ours, and that what we desire is impacted by our surroundings, greed, wishes, or circumstances. Many philosophers and scientists have attempted to respond.
Rene Descartes's existence is described as "I think, therefore I am," but there is no assurance.
So, ask yourself this question and determine what makes you tick: Is it your wish, or your thoughts, or the market, or something else? I'm sure that none of the solutions will be absolute.
2. CAN YOU DEFINE MEANING OF TRUTH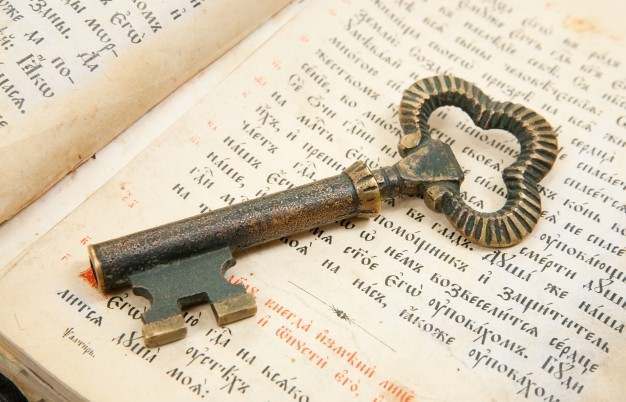 Another most difficult philosophical questions, Is truth nothing more than a chance to solidify something ? We all know that justice is based on facts, but truth may differ from facts.
However, the search for truth continues to look for an accurate method to describe oneself. "Whenever we learn more, we feel as if we have learned less."
Searching for truth is an element of philosophy, but how can we stick to one truth when there are so many? Isn't it complicated?
We can locate a close location of truth, but we are still a long way from it. However, you can read Buddha, who provided eight paths to discover perfect truth.
3. WHAT IS REAL SECRET OF HAPPINESS
This is a question we've all asked ourselves at some point in our lives, and it's one that many philosophers and scientists have been eager to answer. Actually, what is the key to happiness ?
Is happiness the same in a Western welfare society as it is in a time of war? A sophisticated response that sparks a heated dispute.
Several researches have been conducted in this regard. The most notable findings of these studies can be found in this article: " 11 scientific ideas to be happy ".
4. WHAT IS MORALITY
The moral sense or conscience differs between man and lesser animals. I raise the topic of whether morality is governed by biology or culture. Mortality is defined as the ability to predict the good and wrong outcomes of one's own actions.
Actions are not a universal phenomena that can be used to establish truth. So, how can a morality be universal and apply to everyone in the same way?
Morality frequently shifts from one community to the next. It is created by humans, and not all human behaviors are universal. As a result, morality is a major issue in today's world that requires attention.
5. IS EXSIST LIFE ON OTHER PLANET
The subject of whether there is life in other places outside of our planet has been debated by philosophers and scientists alike. Some people claim to have seen flying saucers and unidentified flying objects (UFOs), while others claim to have been abducted by aliens. Despite the fact that there is no evidence to support this.
If we stick to statistical reasoning, there appears to be no other sort of life possible, given the infinite number of galaxies and planets.
The fact that no extraterrestrial species have visited us, on the other hand, could indicate that life on other worlds is sparse or non-existent. Or, at the very least, not sufficiently evolved.
Is there life elsewhere in the universe, regardless of whether aliens have walked the planet or not? We still don't know the answer to this issue, but human beings will undoubtedly continue to look for life outside of our planet.
6. WHY UNIVERSE HAS NO LIMIT ?
Another most difficult philosophical questions among many, One of the toughest problems to address is whether the universe has any limits. Humans are only aware of a small portion of the Universe, which appears to be boundless. Is it even possible? Many astronomers even believe that the cosmos is expanding (Red Shift).
so technically it would not be infinite but finite. From the point of view of many people it seems difficult to believe and, in fact, even to imagine.
7. ARE WE GOOD OR BAD IN NATURE ?
Man is sent into the world without an instruction book. We don't have a set of rules to follow when it comes to how we should act. But, by nature, are we good or bad? Are we born with the "blank slate" that Locke mentions?
Scientists argue that our environment has a significant impact on us, but what role does genetics play in this? These are unquestionably challenging questions to respond to. As many scientists established in his tests, the environment has a decisive influence in human behavior.
But even so, it seems hard to believe in these times that, for example, during the Nazi era, so many people were able to kill so many innocent poor people. Most of us do not think that there are people as cruel and capable of barbaric acts as those of the Holocaust.
8. CAN YOU JUSTICE TO ALL ?
If we take a look around us we will realize that life is not fair. Barbarities are the order of the day in different parts of the world, and the way of judging people varies according to culture . Is life itself fair or unfair?
9. WHAT IS BEST MORAL SYSTEM ?
The previous point leads us to reflect on which is the best moral system and, in fact, it is extremely complex to distinguish between good and evil. Some people can defend at all costs that violence is always unjustifiable. But, What does an individual do in times of war if a group of subjects commit barbarism against their family?
Undoubtedly, the context has to do with answering this question, and life is too complex to believe in universal morality and ethics.
this is real problem not only for philosophy but also for humanity and all, may be this is another most difficult philosophical questions among many.
10. IS REALLY LIFE EXSIST AFTER DEATH ?
There is no evidence that affirms that after death our soul lives in "Paradise" or in a better world. But it must also be said that the contrary has not been proven. This question, which fits perfectly with esotericism, has also interested some philosophers who have argued that there is something beyond death. Now, what does that 'something' consist of? Difficult to answer .
11. IS BIG BANG THEORY RIGHT ?
Perhaps this question has been tried to answer rather from science , but from the human mind it is almost impossible to understand or imagine the Big Bang Theory.
Although science seems to have found evidence of the Big Bang, what, then, is time?
This question can lead us to reflect on something that has a certainly complex and difficult to visualize answer, since it is very counter intuitive. Still there are so many Questions to answered.
12. WHY THERE IS SOMETHING OR PERHAPS ?
Our presence in the Universe is too complex to explain in words. Our day to day leads us to live life and let ourselves be enveloped by everyday problems, which we perceive normally and so we perceive that life has some meaning. But, possibly, at some point some of the questions will have come to our consciousness.
How can it be that we have life? How can it be that there are all these things in the Universe? Or, why are there these physical laws that govern us? Nothing in modern physics explains why we have these laws and why the Universe works like this.
13. CAN YOU DEFINE INFINITE ?
Albert Einstein famously said: "Two things are infinite: the universe and human stupidity. And I'm not sure about the universe." One of the most difficult questions a curious student may ask a math teacher is whether 1/0 = ∞ or not. And then of course comes another thoughtful extension: Is 1/∞ = 0 ?
But same in Philosophy infinity is difficult when One try to describe in term of God, Universe, Thoughts etc. Defining infinity is biggest problem. There are many questions like "Can All infinities be equal, or not ?" still a puzzle.
14. CAN YOU KNOW TIME?
Is time a fact means Clocks are based on seconds, minutes, and hours ? Time is beyond and very powerful element in this universe as Modern physics understand. It is 4th dimension ? Is Anything constant then time should be zero ?
there are many complex questions which are pending to answers. Whenever the full understandings of time reveal. It can give super power to human race, surely.
15. WHY WE CAN'T DEFINE BEAUTY?
Is beauty the complete symmetry of the face or your lip structure or your dress up ? Is it a mask ? Is it your skin color or even your body shape? defining beauty shows only your perception not beauty.
so beauty is perception or anything which feel us happy or attractive ?
Is beauty materialistic or not ? Is your way to see define beauty ? can you define it universally ? sometimes crying is beautiful and sometimes smile is beautiful !! If You don't love something but can It still beautiful ? so Defining beauty also more complex then it looks, Isn't it ? what you have opinions ?
16. EXACT MEANING OF LIFE ?
Existentialist and humanist philosophers have often wondered about the meaning of life and its meaning. This can be interpreted individually from the search for identity. Now, does life make sense or is it all by chance?
17. DO WE HAVE TRUE FREEDOM ?
In Rousseau's words: "Man is born free, but chained everywhere." This brings us to the determinism dilemma . In the philosophy of action there are two currents with two different visions: according to the compatibility perspective, of which David Hume is the maximum defender, the determinism of the action is compatible with the possibility of attributing moral responsibility and free will.
However, there is also the incompatibility perspective, which holds that determinism and moral responsibility cannot be considered together.
In fact, recent studies suggest that we make decisions even before we are aware of them, and Antonio Damasio, in his book called Descartes' Error , affirms that emotions are present even in decisions that we think are rational.
18. WHY WORLD OBJECTIVITY ?
Many times we believe that we perceive the real and objective world, but is it really so ? Everything we see, feel, smell, etc., passes through our sensory receptors and reaches our brain to process information.
Now, what would the world be like if we had the vision of hawks or the smell of dogs? Surely different.
19. GOD REALLY EXSIST ?
God exists? For atheists, logically, NO. For believers, obviously, YES. Only agnostics confess themselves ignorant about the answer to this philosophical question.
Yes We found Higgs-Boson Particle so called God-Particle, but Science has found no evidence that Actually God exists as religion depict and, in fact, the study of cognition and psychological mechanisms has historically been more related to atheism than other areas of knowledge.
Only Buddha gave scientific answer about such cosmic and spiritual questions through his great silence, Buddha denied existence of God but still it is a big mystery, Isn't It ?
---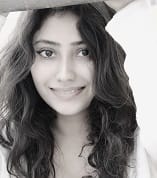 About the Author
Ankita is a German scholar and loves to write. Users can follow Ankita on Instagram
Dear TopicFlix readers, today, I would like to draw your attention to golfer Lucy Robson,…