"Who is the black guy in Phir Hera Pheri?" asked fans. It is true that Jagdeep Singh was actor there for creating this mysterious and original figure. His performance of the bodybuilder in the movie helped to further cement his legacy in film history and added to the comedy's genius.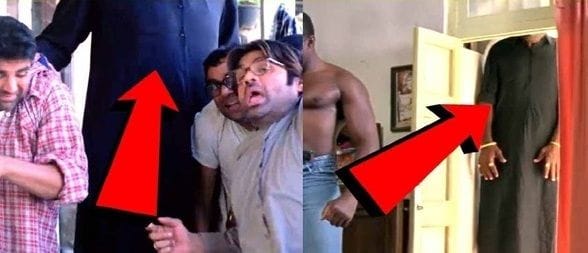 In the realm of movies, there are stories that often pique our interest, and then there are stories that are downright extraordinary and surprising. Today, we share with you some interesting facts from the life of Jagdeep Singh, a tall man whose face-hiding aroused curiosity and left an indelible mark in the film "Phir Hera Pheri".
Jagdeep Singh played one of the most interesting characters that grabbed everyone's attention in the classic comedy "Phir Hera Pheri". His impressive height gave the film a memorable touch and generated interest in his presence.
His identity as a tall man was the center of discussion and attraction, despite the fact that his face was hidden throughout. The tall man's presence in the scenes of "Phir Hera Pheri" made an unforgettable impression, and fans even turned him into a meme to highlight his remarkable height.
The Unseen Face that Grabbed the Attention
With his performance in "Phir Hera Pheri", Jagdeep Singh, a name synonymous with extraordinary height, catapulted himself into the limelight in Bollywood.
The spectators were mesmerized and interested by the wrestler whose entire body was on display except for his head. At 7 feet 6 inches tall, Jagdeep Singh is not only taller than The Great Khali, but also quite famous.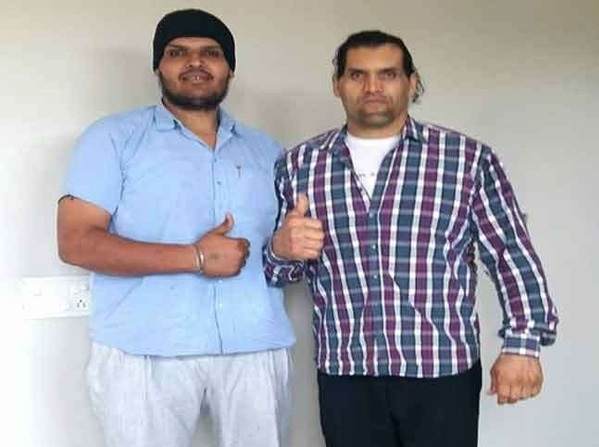 From Punjab Armed Police to Silver Screen
Beyond the sparkle and splendor of the big screen, Jagdeep Singh's story is truly inspirational. He has devoted the last 18 years of his life to serving his country as a brave duty person of the Punjab Armed Police. His imposing presence has also left its imprint on the world of film, but that's not all.
Due to his extraordinary height and strong presence, Jagdeep Singh appeared in many famous films, including "Rang De Basanti," "Hera Pheri," "Teen The Bhai," and "Welcome New York."
He was seen wrestling with Aamir Khan in the famous song "Rang De Basanti", in which his face was revealed to the public. This spectacle increased the interest in his already attractive appearance.
Why filmmaker hide the Jagdeep Singh's face
It was a bold and clever move by the filmmaker to hide Jagdeep Singh's face in that world in the film "Phir Hera Pheri".
It also became necessary for the comic scenes in the film as every action is closely monitored by the filmmaker and every mystery is made a topic of discussion among the public so that the public thinks about the film itself, this is a marketing strategy. is also .
This clever tactic added to the mystery of the film and fueled debate and curiosity among the film industry and the audience about the hidden face.
The choice to hide his face during the film itself was a creative and interesting promotional ploy that distinguished the picture and got audiences talking.
Jagdeep Singh draws attention everywhere he goes with his commanding presence. His height becomes an unavoidable conversation starter on the streets and in movies. All eyes are on him, even when he's just out and about with his kids.
His story is proof that there is always room for someone who stands tall both practically and figuratively in a world full of individuality.
Challenges of Being Larger Than Life
Jagdeep Singh is the best person to understand the advantages and difficulties that come with towering stature. He said, "My tall height has both advantages and disadvantages. Even ready-to-wear clothes and shoes of my size are not easily available in stores. I have to import my clothes and shoes from outside."
But the poignant revelation emphasizes the specific experiences that go along with his towering stature.
Jagdeep Singh's life is one of self-discovery, achievement and the undeniable influence of standing out. "I stood out because of my height," he says proudly. He's building a legacy that transcends his physical stature with every move he makes while wearing a police uniform and in the public eye.
Jagdeep Singh's journey serves as a welcome reminder that, in a world that often emphasizes the conventional, it is our individual qualities that really set us apart. We eagerly await his next move, both in the police force and on the silver screen, as he continues to make a name for himself in the film industry and beyond.
We can all relate to Jagdeep Singh's narrative since it is one of embracing individuality, overcoming obstacles, and finally making an unforgettable stamp on the entertainment and inspiration landscape.
---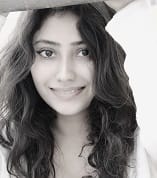 About the Author
Ankita is a German scholar and loves to write. Users can follow Ankita on Instagram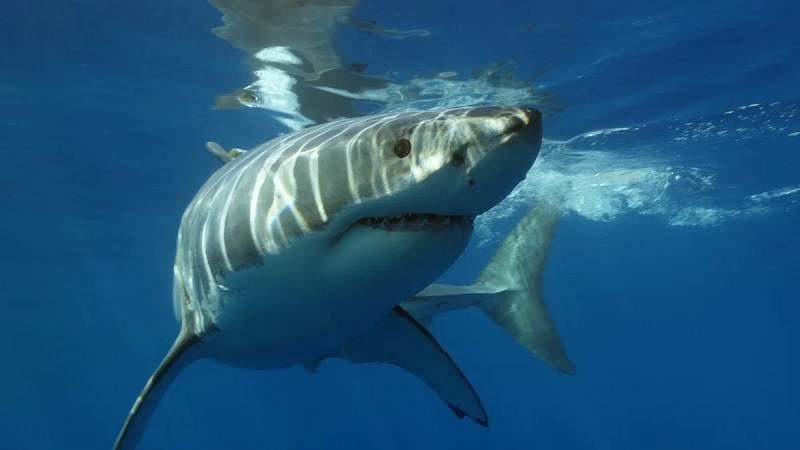 Despite their enormous size and fearsome jaws, Sharks are naturally quite cautious animals. They may…