In the 1970s, the teenage Zeenat Aman, India-born, German-raised, Los Angeles-based student, who played Janice / jasmeet in the film Hare Rama Hare Krishna, rose to fame as the symbol of the hippie movement. She portrayed the lead character who was searching for herself while trying to get away from the norms. Zeenat Aman experienced the same situation in her actual life.
The person who had the title "Miss Asia" was quite attractive. She had smooth curls, spectacles that concealed an unsettled soul, and an image that veiled loneliness and despair.
In the 1970s and 1980s, Zeenat Aman was one of the most attractive actors and actresses. She was gorgeous even without makeup. She used to inspire awe in big-screen actors.
The perception of Indian film heroines has shifted to pants, blouses with deep necklines, and hip-slit maxi skirts. The lines separating virtue and vice were erased by her.
Zeenat Aman came in that era of Bollywood when the actress hardly had any dialogue except to cry or remember the hero from the clutches of the villain. But Zeenat Aman was a girl with a brilliant personality who had a bold and beautiful style. She soon came to know that if cinema runs with heroic action in Bollywood, then heroines will also have to do something bold so that a new image can be created. Earlier, Helen had worn bold clothes but she was never in the lead.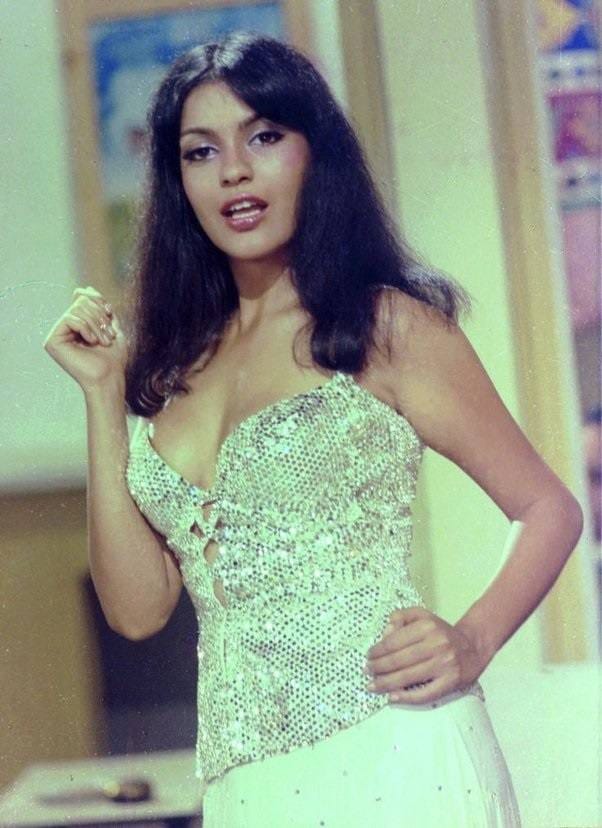 Zeenat Aman was in Dev Anand's influence during the 1970s, and they appeared together in hit movies like "Hare Ram, Hare Krishna," "Warrant," Heera Panna," "Prem Shashtra," and "Ishq Ishq Ishq."
Raj kapoor, Zeenat Aman & Satyam Shivam Sundaram
You all will no doubt have fond memories of the film Satyam Shivam Sundaram. Even now, when it airs on TV, people watch it with great curiosity. It was released in 1978. Everything in this movie, including the speech, dresses, plot, songs, and acting by the stars, was of the finest quality. The lead actors in the movie were Shashi Kapoor and Zeenat Aman. Zeenat's striking beauty and boldness in this movie helped it endure in audiences' hearts for years.
Raj Kapoor spoke passionately about his character Roopa and his upcoming film Satyam Shivam Sundaram. Hema Malini had earlier been asked to appear in "Satyam Shivam Sundaram," but she was turned down for unknown reasons.
Zeenat had heard the script and she was so affected by the story that she wanted Raj kapoor to be her director. Zeenat was then given this role. He made the most of this chance and won everyone's affection in the movie's character.
One day she dressed a gagra choli, dressed her hair with flowers, created a scar on her face using tissue paper, and entered the RK Studio cottage. After saw her, Raj Kapoor was astonished. He requested his wife Krishna to come right away over the phone. She brought me a golden guinea as a deposit for the movie. on that day Zeenat was in seventh heaven. In the movie, Zeenat Aman had a stunning and bright presence.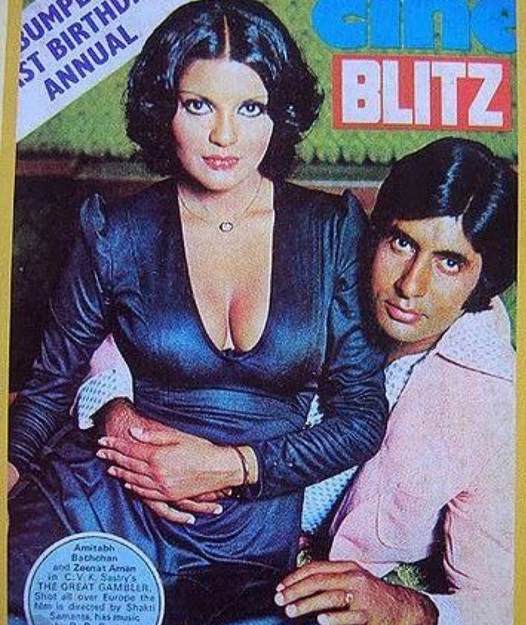 Movie released "Shalimar" alongside Dharmendra and Rex Harrison the same year. Zeenat's fame was further enhanced by the legendary "Don" starring Amitabh Bachchan.
When Zeenat wed Mazhar Khan
However, while being at the height of her professional success, her personal life was apparently undergoing significant change. Zeenat had an affair with the married Sanjay Khan on the Abdullah set.
Accusations and treatment of the actress followed the termination of this erratic relationship. Zeenat wed Mazhar Khan in 1985, and the two of them had two sons: Azan and Zahan.
Another failed Zeenat marriage included this one. Mazhar endured a protracted illness before passing away in September 1998 from kidney failure. The actress was accused of all fatal offences by the husband's family, but she stubbornly maintained her silence and refrained from removing any dirty laundry. She later expressed the words that her soul ached for in an interview: "We all have our flaws, insecurities.
We are actors and highly sensitive beings. Along the road, I've made a lot of errors. No one is perfect in this world, and no one has a perfect life. Anyone who claims this is lying. Never blindly believe others, is the advise I would give you. Before you move, take a look. Whether it be a relationship or a project. Consider both the positives and negatives. Activate your mind. Don't always follow your heart, she says.
Zeenat appeared in a few more movies in the 2000s, but her focus remained on her sons. She acknowledges that "raising kids alone is not at all easy." Azan went on to become a filmmaker, while Zahan, who also completed acting and culinary classes, is now a musician.
Does she not require a man ?
"Love is a sensation that exists between people of all genders. There are various aspects to love. I cherish my pets. I enjoy making new endeavours. For instance, I research graphology (handwriting analysis)."
Now Zeenat like doing water aerobics. She know that life is beautiful, and always have something to thank it for. If a partner comes into your life, that's good, if not, that's good too. You were made for something better.
"A person's ability to believe in himself is what matters most. Yes, maintaining the limelight for decades requires strength. To choose to shun the life of the stars, nevertheless, may need great resolve."
Hi all! Popcorn has long been related to watching movies. Everyone is aware that popcorn…