All right, adventurers, pay attention! Here are some tangy advice to help you avoid sticky problems and make sure your journey to Goa is as smooth as butter on a hot Dosa before you leave. Really Goa is a very beautiful place. This is a paradise for open-minded romantic couples if they keep a few things in mind.
What are the things not to do in Goa ?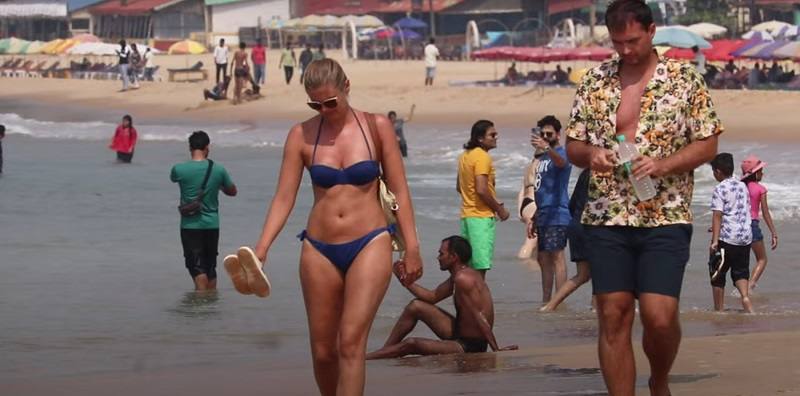 1. Renting Vehicles? Buckle Up for These Tips!
Now, when it comes to transportation most Goans choose a scooter, rental car or bike. But be careful, my thrill-seeking friends. Be prepared to pay an additional day's rental if you do not return your rental wheels by 9am or as requested by the business on time.
Also keep in mind that rental companies or shops may be able to find 'damage' in your returned vehicles that you were unaware of. So, take pictures of every corner of your car or vehicle from front to back and left to right.
Action, scam-proof lighting and cameras! In other words, inspect the vehicle thoroughly before you rent it and even take some photos using your phone.
2. Choose a Scooter or bike with a Bold Yellow Stripe
However, there is still more! Make sure your scooter's license plate is proudly visible in bright yellow instead of being hidden by a pale white stripe.
We assure you that "Police vs Bikers: Goa Drift" is not something you want to appear in. Ka-Ching. means take a vehicle with yellow stripe
3. Goa's Party Scene: Beer, Wine and girl next to you"
Let us now discuss the famous "party spices" of Goa. No, we are not talking about the hidden ingredients in curry. Avoid those alleged drug spots. There is a one-way ticket for the "Drama Llama Express" if you get lost. Instead, one should focus on the real treasures of Goa, beer and wine.
The important thing to remember is to save drinking on the dance floor for the hotel. You might get dance offers from some mysterious ladies in those dimly lit areas, but be careful! That 'free' drink?
It's a one-way trip to the Macarena dance-off in your birthday suit. At all costs, stay away from this "dancing horse"! Avoid being attracted to girls in the club
4. How to Stay Smart in Goa: Avoid Trouble and Drug Temptations
Drug smugglers, both foreign and local, are very active in Goa. They may tempt you with substances, but don't take the bait even unknowingly. You don't want your Goa experience to turn into a poisonous treasure hunt or get you into trouble with the police.
5. Don't Dump Garbage Casually on Roads or Beaches
Respect Mother Earth, even on your wild adventures. Don't leave litter on roads or beaches unless you want to pay a hefty 'litterbug tax'. Useless police in Goa do not joke! Do not throw garbage casually on the road or outside.
6. Show respect to women in exposure
Ah, the famous "bikini gawk" gesture. Well, dear friend, not in Goa! If you want to avoid joining Goa's "naughty list", keep your wandering eyes on the waves instead of a bathing suit. Never make any comments about girls.
In fact, a true tourist would not behave like this. We all know that many tourists in Goa constantly stare at girls wearing bikinis or shorts and enjoy oral erotica. Don't do this.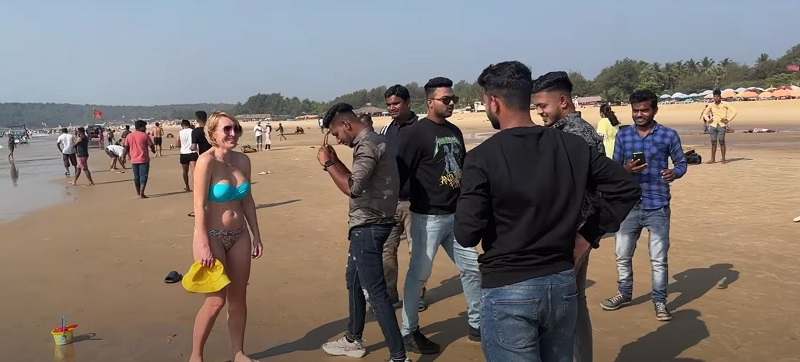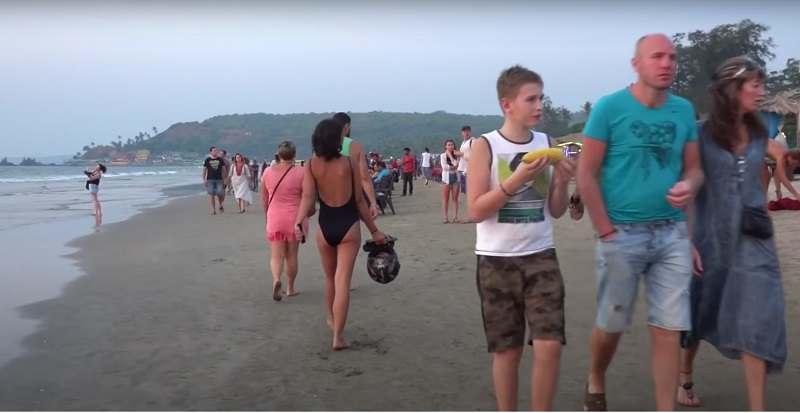 7. Bare Beaches in Goa: Myth or Reality?
Bare beach? You what I am saying. They do exist, although they are much more upscale and upscale than VIP nightclubs. such as beaches are not 'public' beaches. Avoid temptation if someone offers to be your "tour guide" as it may be a scam!
8. Money Management: a Reservation Early Is Your Ticket to Savings
In Goa, making last minute hotel reservations is like spinning the hotel roulette wheel with your money. Make arrangements in advance to avoid paying a king's ransom for a cardboard box with a view. Avoid turning your vacation into a "bank account horror story." Making advance hotel reservations will save a lot of money.
9. Don't show off
Friends, keep your hard-earned money safe! You don't need to show off your money. Take only what you need, leave the rest in your hotel room so you can rest in peace.
10. Lovebirds Beware: Scanning Hotel Rooms for Hidden Cameras
And now a warning to couples: Be tech-savvy detectives and carefully check your hotel room for hidden cameras. You can always rely on YouTube tutorials. Keep in mind that it's better to play it safe than appear in someone else's secret movie!
11. Monkey-Elephant Mischief
Now, friends, hold on to your hats! In Goa, monkey-elephant parades are often seen close to the Calangute and Candolim beaches. It appears that these monks have joined the circus riding on huge elephants. But beware of their simple tricks,They will try to convince you to sign up for an expensive photo shoot with these water-loving pachyderms.
Saying "no, thank you" when offered a selfie stick will get you a standing ovation with your pocketbook out.
"Listen up, fellow earthlings! This post is like a spicy curry made from a mixture of my wild adventures and the bizarre thoughts of many people. If you haven't experienced the magic of Goa yet, well, you're better off enjoying life. Missing out on the grand carnival. Truly, Goa is not just a place; it is a recipe for freedom! 🏖️🌞"
Sometime Philosophy is to answer the most difficult philosophical questions and sometimes It is the…